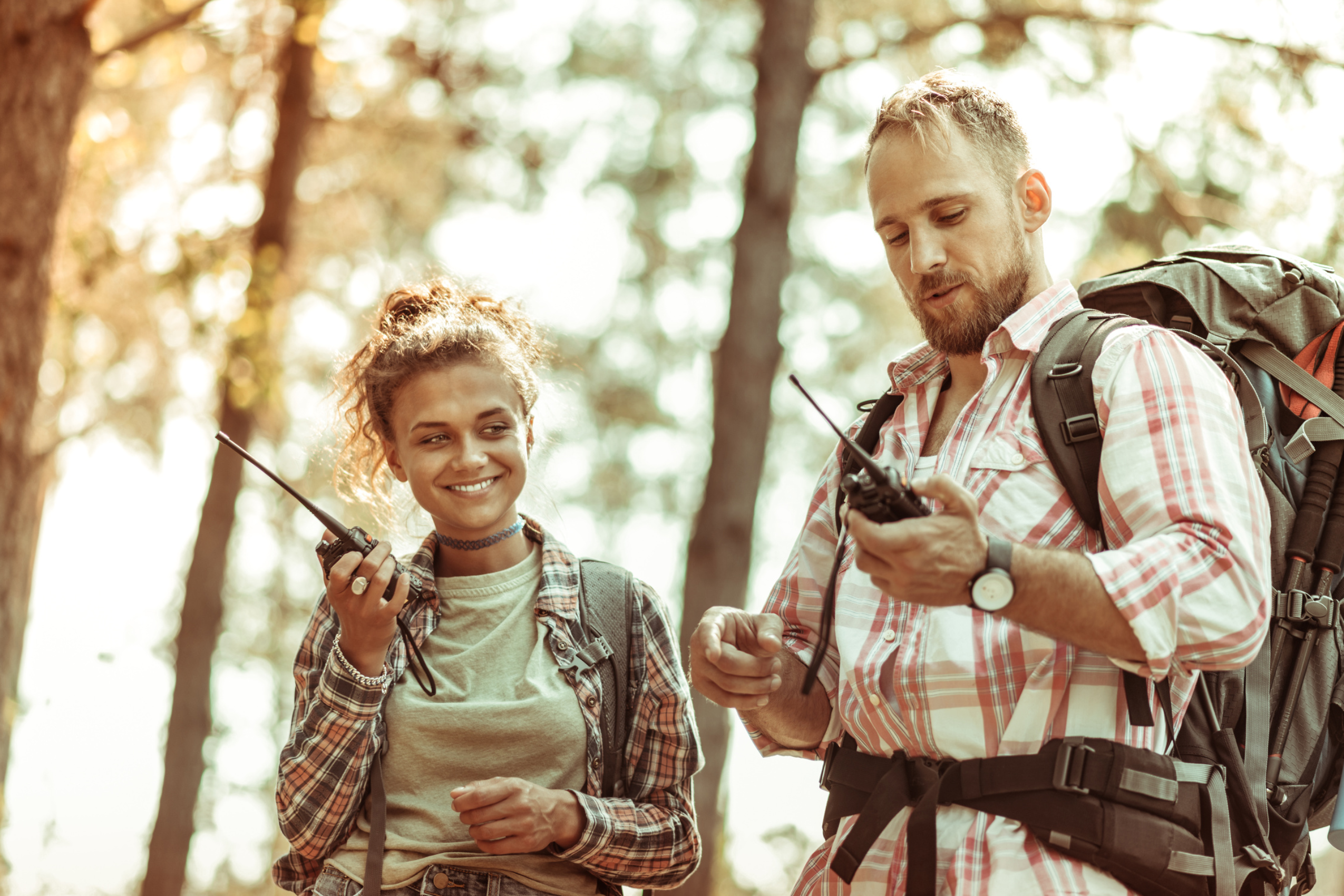 What we remember as the all-withstanding version of "walkie talkies" from the 1990s, still stands as a vital communication tool for industrial, public safety and commercial applications alike. Two-way radios were originally developed by the US military during WWII and widely popularized by Motorola who developed similar handheld radios for public safety, outdoor recreation, and commercial applications. 
Today, two-way radios are an essential communication for industries working in high risk environments, such as emergency services, transportation, construction, and disaster relief. Built with military specifications, two way radios are built to withstand shakes, drops, vibrations and many other harsh environments.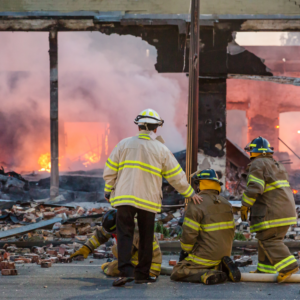 These highly durable radios are essential for emergency responders and disaster relief workers who must report clear, accurate information between correspondents to regulate an emergency situation. Accurate receiving and transmittal of communications could result in the saving of lives.
Why Do We Need Regulations?
Since most radio channels are public, regulations and licensing are required to take part in this shared resource. Radios are a limited shared public resource. There is limited capacity on radio channels for communication, in the same way that fishermen and hunters must hold a license to protect the populations of certain wildlife.
The development of Innovation, Science, and Economic Development (ISED) in Canada is the governmental agency that regulates this "frequency" space, and how it's monitored. The ISED requires that licenses are issued by the user, rather than by the device. If you have a VHF or UHF two-way radio, the radio-holder must maintain a license and have adequate permissions to use non-public frequencies installed on the device.
Once you've obtained a license, it's important to remember that transmitting critical information from distances has its security risks, and radio users must be aware of these privacy risks while tuning into certain frequencies on a radio. For emergency and disaster relief services, it's also pivotal that these channels aren't interrupted. For these services the clarity of communication could be a matter of life or death.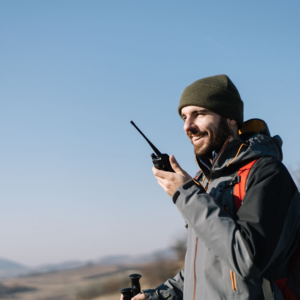 Depending on the type of license you've been able to obtain, there are regulations that outline the type of language that can and cannot be used for personal, recreational, and commercial uses. The ISED regulates two-way radios to ensure they do not interfere with other communication systems. The ISED also outlines the types of restrictions on radio power output, antenna types, and the types of messages that can be transmitted.
While Canadian regulations on two-way radios aren't as heavily regulated as American ones, Canadian regulations offer a basis of security for industries and public services that require that extra degree of privacy within their organization. If your team is expanding to onsite communication, considering the possible loopholes and additional fees required for licensing is an important thing to keep in mind for business owners.
Other blogs about two-way radios that you might enjoy:
Sources
Backcountry Access. (2023).

Learn the new FCC rules: Two Way Radios,

https://backcountryaccess.com/en-ca/blog/p/two-way-radios-learn-the-new-fcc-rules