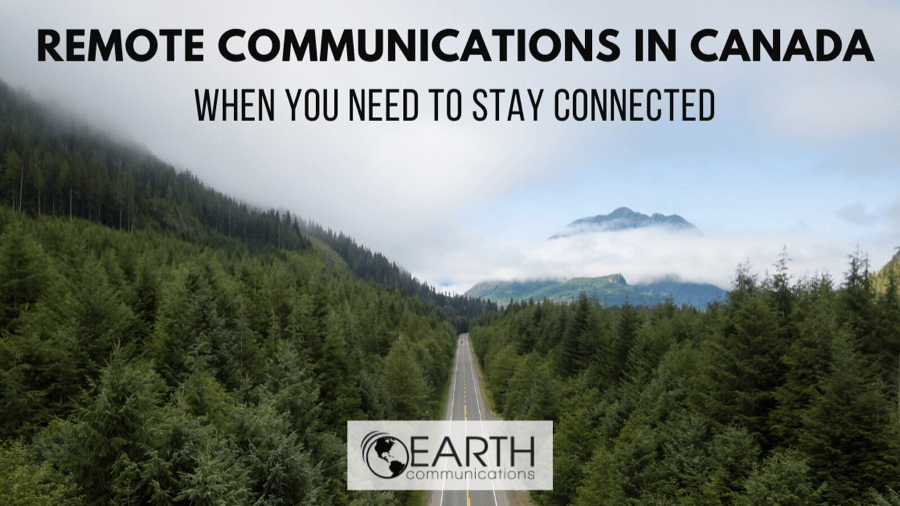 A large portion of Canadians live in remote and rural areas throughout the country. These locations require unique communications in order to connect in these distant areas.
90% of Canada's municipalities are located outside census metropolitan areas (CMAs), and they are home to just over 10 million Canadians—almost one-third of the country's population! (3)
You might be wondering, what is considered remote communication?
It means sending and receiving information from a distance. For example, your remote team in the woods trying to communicate with your home base. Another example is someone trying to connect with a friend in a different country. It is communication across distances. One of the first forms of remote communication was the telegraph!
In 2016, the CRTC declared access to high-speed internet an essential service but there are still locations that are difficult to access, making installation of remote communications networks and rural internet extremely difficult. That is where Earth Communication can help!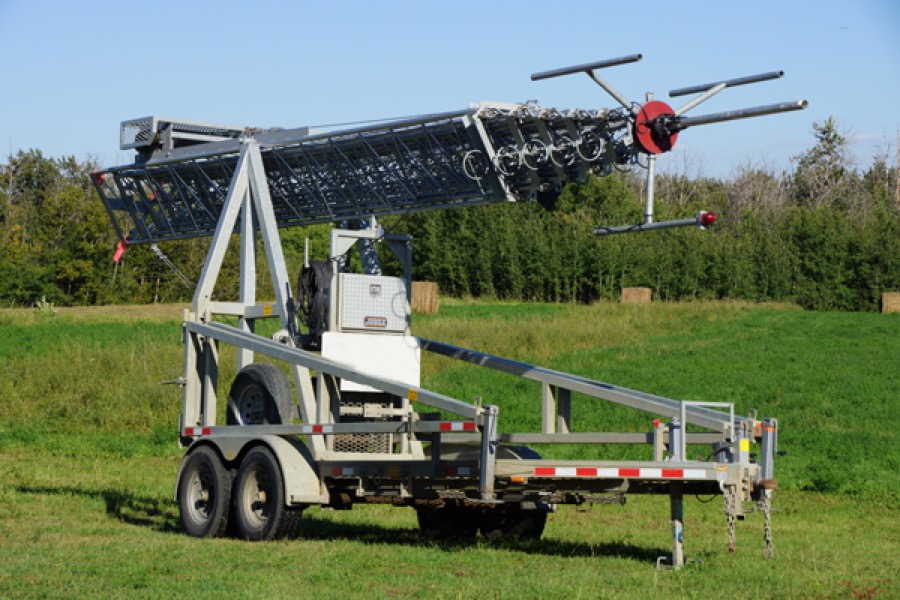 We can set up these types of networks, where they didn't exist before. It is almost magic!
1. Oil Sands/Oil & Gas
In the remote Northern regions of Alberta and BC, communication across long distances is important for many industries such as Oil & Gas, Mining, and Forestry. Keeping in touch with your team and having effective and efficient communications equipment can ensure fewer problems occur. Being able to handle issues as they arise is imperative and remote communications allow you to remain in contact with everyone at all times.
 2. Networks and internet
We can set up a variety of networks to suit the individual needs of each project. From larger set-ups for businesses to small residential networks, we can create connections in communication dead zones. Rural internet can be difficult to access but Earth Communications is a remote location specialist and we can set up rural internet and networks, where none existed before. We have the tools and equipment to give you the bandwidth and network speeds that you need, without sacrificing efficiency.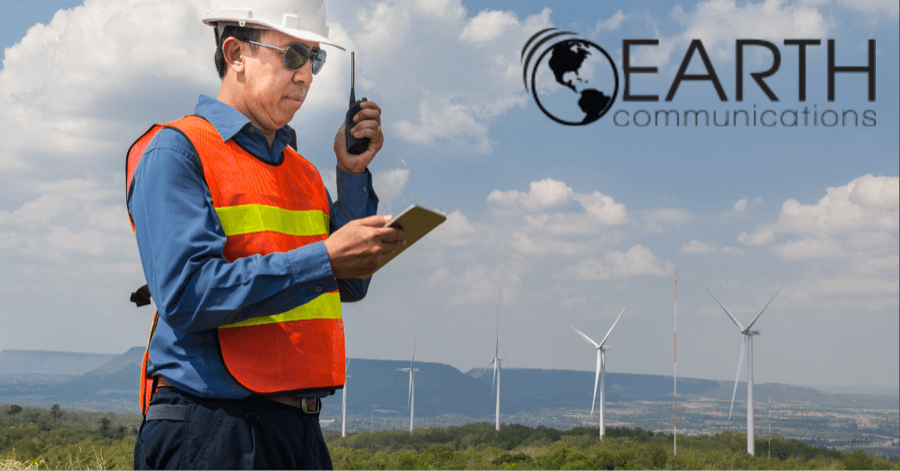 3. Problems
Living in a remote or rural area tends to mean that access to the site can be difficult or non-existent. We have the equipment and vehicles to get your rural network setup, no matter where you are.
In these situations, there usually is no existing network or equipment anywhere around, which is why we bring the towers and the technology! Earth Communications uses the latest in networking technology to provide fast reliable service to our clients…no matter where they are!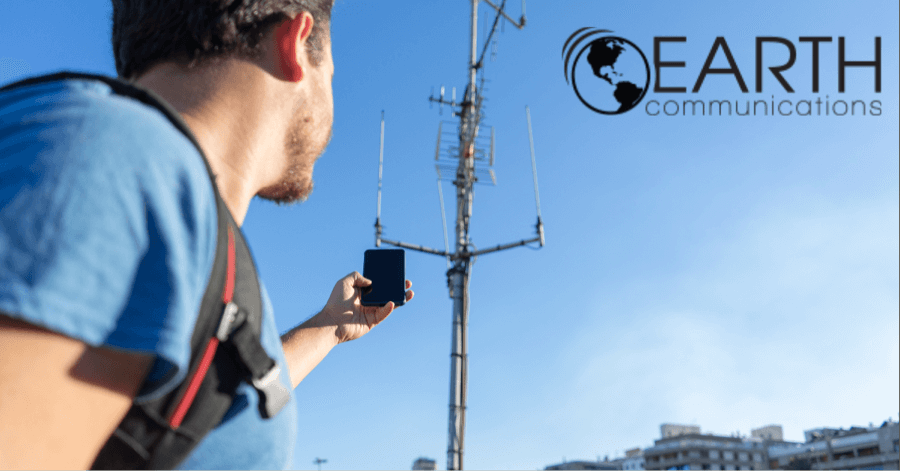 Never drop another call, lose your 2-way signal or have internet errors with a remote network setup from Earth Communications. Whether you have a remote fishing cabin, a construction site, or an industrial job site, we can ensure you stay in touch!
4. How does Earth Communication do this?
From vehicle rentals like ATVs and Side-By-Sides to generators, radio towers, satellite towers and signal boosters, Earth Communications specializes in creating communications networks in the remote and rural locations of Alberta and British Columbia. There has always been a need for improved cellular reception, network infrastructure and access to the online world.
According to Canada's Connectivity Strategy:
"Canadians from all communities, both urban and rural, rely on access to reliable, affordable, high-speed Internet and mobile connectivity. It is essential for personal and professional communications, to grow a business, to apply to jobs, to do homework and to access government services. The ability to get a cellphone signal is also critical for public safety. High-speed connectivity will become more critical as Canada's economy evolves and embraces the technologies of tomorrow. Simply put, the Internet is no longer a luxury – it is a necessity."
We offer bandwidth allocation, signal enhancements and other networking solutions for any industry as well as residential locations, temporary events and more.
Communication is a requirement, regardless of the location or conditions!
We can help bring this connectivity to remote and rural locations in Alberta and BC! If you need a cellular network, rural internet or other communication networks, we can ensure you have efficient communications and connectivity.
Give us a call or visit our website to discover how we can help you set up temporary or permanent networks.
Phone: 1 (877) 560-3276        
Website: Earth Communications
To read more about remote communications and the strategies that the Government of Canada is using to bring rural internet to many communities in Canada, click some of our source links! 
 Statistics
Since 2009, rural municipal leaders from across Canada helped secure over $1 billion in federal broadband funding and played a critical role in persuading the CRTC in 2016 to declare universal access to high-speed internet an essential service. (1)

In 2017, only 37% of rural households had access to 50/10 Mbps, compared with 97% of urban homes. Only about 24% of households in Indigenous communities have access to 50/10 Mbps. (2) 

The Connect to Innovate program will enhance access for more than 380,000 homes in 900 communities, including 190 Indigenous communities. Broadband projects are also eligible through a suite of programs, including the $2 billion Rural and Northern Stream of the Investing in Canada Infrastructure Program, and the CRTC's $750 million Broadband Fund. (2)
Sources  
Building next-generation telecommunications infrastructure -Pg 13 –

https://fcm.ca/sites/default/files/documents/resources/report/rural-challenges-national-opportunities.pdf

(Accessed April 8th, 2020)

High-Speed Access for All: Canada's Connectivity Strategy –

https://www.ic.gc.ca/eic/site/139.nsf/eng/h_00002.html

(Accessed April 28th, 2020)

Statistics Canada, 2017 –

https://fcm.ca/sites/default/files/documents/resources/report/rural-challenges-national-opportunities.pdf

  (Accessed April 8th, 2020)