How can radios play a part in your emergency planing?
Wherever you are located, disasters and hazards can occur. Too many businesses lack a plan to be prepared for the worst-case scenario. When disaster strikes, radios are the best tools to ensure a reliable communication plan. 
Read on for how implementing two way radios in your business's operations can help!
How is your business at risk?
Is your business located in an isolated area? Are you located near the sea or in a mountainous area? 
If your answer is yes, we are sure we don't have to explain the natural disaster risks to you. The risk we want to focus on is the capability to communicate with your colleagues when you need to. In these areas, you are likely located in areas of spotty cell reception, if there is any at all.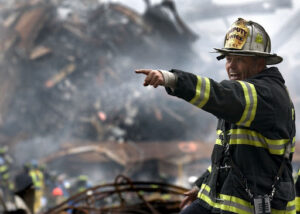 The Canadian Centre for Emergency Preparedness identifies in their Crisis Communications Plan a need to:
Identify those parties that should be informed about the situation

Communicate facts about the crisis

Minimize rumours

Restore order and/or confidence
All these steps are contingent on ensuring your business has a foolproof method of communicating to one another. 
In the event of an avalanche, flooding, storm, or in the matter of an industry-related hazard, cell phones may lose signal and cannot be relied on.
Two way radios can solve this problem!
Radios are the perfect option for any business as you do not have to subscribe to the cost of using a mobile service provider. Radios communicate with each other by using frequencies that are not reliant on an external service provider. Hospitals, police, and paramedics have been using these devices for years due to their reliability and ease of function.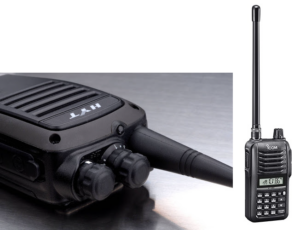 Hytera radios are known for their battery optimization, powerful clarity, and performance in rugged conditions. These systems are just what you need to run smooth communications and productivity. Additionally, some Icom Handheld radios carry a charge up to 19 hours. 
In an emergency situation, radios can be easily tracked, work in far distances, and give your staff a sense of security. For more information on these two radios, read our previous blog on the topic.
Don't get caught unprepared!
Beat the risk and stay ahead with your emergency preparedness plan! Two way radios can be durable and reliable options for your business, no matter the industry. We offer Hytera radios and Icom Handheld to purchase or rent and we are here to help set up a communications network that really works!
You can visit our services and rentals page for more information about radio rentals in Edmonton.
Or, if you're ready to get started, contact us now!