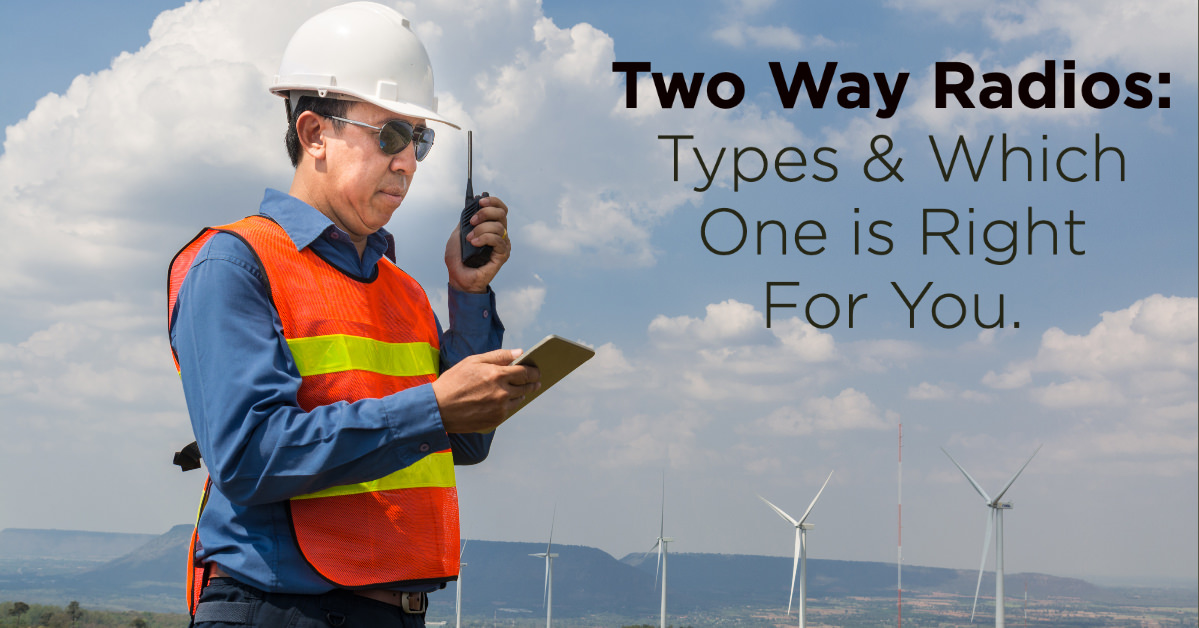 When it comes to communication at work sites, two-way radios are a common choice. Two-way radios can both transmit and receive radio waves and usually rely on one channel, meaning you can hear each user on the channel and multiple users must take turns talking. Two-way radios are available in a variety of forms, such as mobile which are installed in trucks and common for the logging industry, or handheld radios, (also referred to as walkie-talkies) utilized by emergency services or at remote work sites. 
So what two-way radio will be best for your project? That's a good question as there are many options out there, and it can be hard to differentiate between them. Below are some key factors to consider before you purchase or rent your next radio. 
Frequency and Environment
The biggest thing to consider when you are choosing the type of radio to rent or buy is where you will be using the radio. It is far better to get a radio that is best suitable for you and your team so you can communicate effectively than to choose an option that doesn't quite cut it.
Where is your team working?
If you are working in a site that is dusty or wet, you will want to choose a radio with a high Ingress Protection (IP) Rating. This rating measures how well your two-way radios are protected from water or dust. The higher the rating is, the better the protection is. The first digit on your IP Rating classifies the radios protection against dust, and the second digit refers to the radios ability to withstand liquid.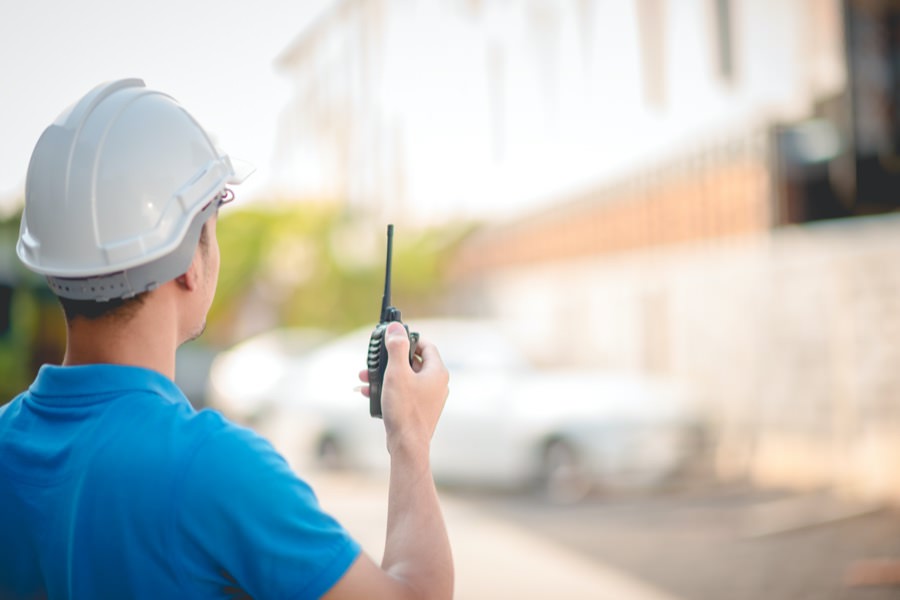 A great outdoor option for your two-way communication needs are VHF (Very High Frequency) radios as they provide greater range and the ability to communicate across larger distances. VHF radios are commonly used in construction sites, and are exclusively used on boats for marine communication. 
If you work in a hazardous environment, where there is potential for sparks, heat or flame, then you will need an intrinsically safe radio. For instance, an oil rig, gas mine or an engine room. These radios are manufactured according to strict codes and regulations for hazardous zones. 
If you are working indoors, UHF (Ultra High Frequency) radios are better suited for you. They do not reach as far of a distance as VHF radios, but they have better penetrating power for communication within buildings. UHF radios are also great to use in urban areas as they are great for communicating through built up areas.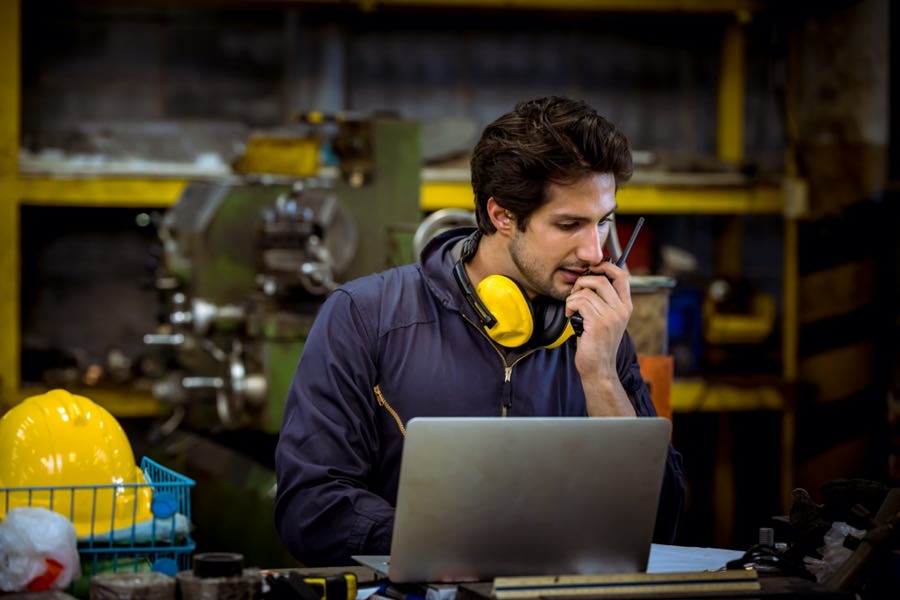 Whether you are looking for VHF, UHF,  handheld or truck radios, we supply the best available Icom Canada products and can help you navigate, program and install the best radio for you. 
Accessories
There are a variety of two-way radio accessories and features that increase the effectiveness of your communication on the jobsite. For example, equipping your team with mics allows them to communicate hands free and without stopping to grab the radio. This is very important if they are working on a task that is crucial to have their entire attention. Ear defenders or headsets are another great accessory that provide hearing protection and allow you to communicate clearly for those working in loud environments, such as a factory or an airport.
It is important to consider adding these types of accessories when planning or renting your radios. It is crucial to set your team up for successful communication and to avoid purchasing accessories that are not necessary. 
Maintenance
Two-way radios require regular maintenance like any piece of equipment. It is important to properly store and maintain your radios as this reduces the chances of damage and makes them last longer. Here are some great tips when it comes to regularly maintaining your radios:
Clean your radios often, especially around the buttons, as this will help in transmitting and receiving signals

Don't hold or grab the radios by the antenna. Doing this can have a long term effect on the radio

Turn the radios off while they are charging and only use the correct batteries and charger for the radio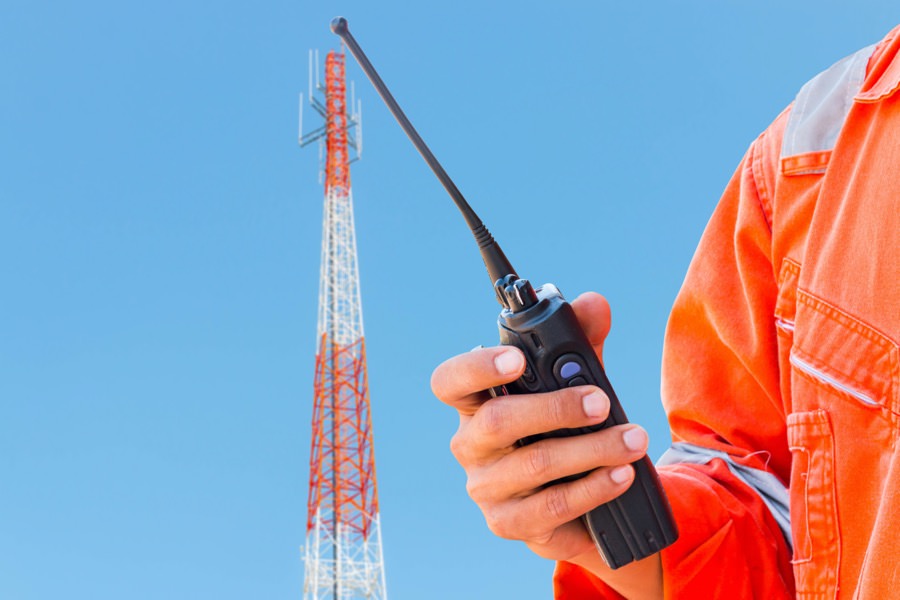 At Earth Communications, we provide on-site inventory of parts that need regular replacement, such as batteries and antennas and we include maintenance and free installation in our radio rental services. 
We are here to help!
We are ready to help with your two-way radio purchase or rental needs across Alberta and British Columbia. Our two-way radio equipment is designed and engineered by Icom Canada, an industry leader offering a wide range of models and features for every budget and application, including intrinsically safe models for well sites and truck and shack radios.
Phone: 1 (877) 560-3276        
Website: Earth Communications